School Exchange
https://www.sainte-anne-brest.fr/wp-content/themes/osmosis/images/empty/thumbnail.jpg
150
150
Sainte Anne Brest
Sainte Anne Brest
https://www.sainte-anne-brest.fr/wp-content/themes/osmosis/images/empty/thumbnail.jpg
In 2015 we started a twinning initiative with Truro High School for Girls, a private school in the beautiful city of Truro in south-west England.
Each 4eme student is given a correspondent at the school and letters and emails are exchanged throughout the year.
Last year's 4eme students were able to spend a morning meeting their correspondents and exploring the school in Truro which is over 150 years old and has some inspiring alumni.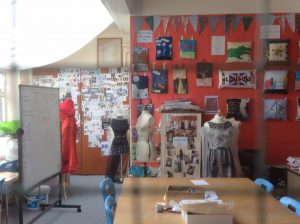 In 2017 Fifteen intrepid members of 2nde and Premiere travelled over to Truro with Mrs Olivier and Mrs Nield to be received by their penfriends from Truro Girl's School for the week.  A few of the highlights from the trip were the 30km bike ride through the beautiful Cornish countryside.  Making and eating scones in the school's cookery rooms, the Shakespeare workshop and singing along to The Commitments.  A huge thanks to our friends in Truro and see you again next year!
The Marymount Exchange Program
Marymount School of New York has an extensive exchange program. [read more ]